East Coast Treasures – Golfing in Dublin
NAME & # IN GROUP:

DATE:

ARRIVAL/DEPARTURE DETAILS:

GROUND TRANSPORT:

East Coast Treasures and also Golfing in Dublin x 4 Pax

Summer 2017

Dublin Airport

Self-Drive Minivan – Automatic
MONTH

 

GOLF/ACTIVITY
OVERNIGHT
DAY 1

 

Arrive Dublin Airport

Pick up Minivan

Golf – The Island Golf Club

4 Star Hotel

Portmarnock

DAY 2

 

Golf – Portmarnock Old Course

4 Star Hotel

Portmarnock

DAY 3

 

Golf – St. Anne's Golf Club

4 Star Hotel

Portmarnock

DAY 4

 

Golf – Royal Dublin Golf Club

4 Star Hotel

Portmarnock

DAY 5

 

Golf – Portmarnock Hotel & Golf Links

4 Star Hotel

Portmarnock

DAY 6

 

Return Minivan

Depart Dublin Airport
Itinerary Cost Starting From – €1,390 Euros Per Person Sharing..
All bookings are subject to availability.
* Choice of alternative accommodation, golf & ground transport also available.
Please contact us for details about more Golfing in Dublin options. Use our email address – travel@irelandgolf.com.  Or you can also use it for more East Coast Treasures options. If you have any special requests, please get in touch. We are more than happy to accommodate you in terms of the travel arrangements you would like to make. It is our service which allows us to stand out from others. Contact us when it suits you to make sure we can take care of your Golf In Ireland needs.  You can use the forms on our site to outline your needs.  You can also email us from our Contact Us page. If you want us to phone you back just fill in a Request a Call Back form. Whatever you choose, we are more than happy to help you.
Request A Call Back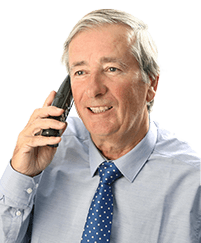 Talk to Pierce
Golf Specialist