Ireland Golf Travel is located in close proximity to Tralee Golf Club and, in addition, Ballybunion Golf Course. These are both in the especially beautiful Southwest of Ireland. As a result, we are ideally placed to deliver the best Irish Golf Tours. Therefore, you can book with confidence with IrelandGolf.com.

Ireland Golf Travel Contact Details:
Ireland Golf Travel Ltd,
Clogherbrien,
Tralee,
Co. Kerry,
Ireland.
Email: travel@irelandgolf.com
Tel: +353 66 7181708
Fax: +353 66 7189933
Where to find us in Ireland
Contact Us at Ireland Golf Travel
Furthermore, for information on prices, tee-times and tour packages, contact us for details. We work with all of the best Golf Courses in Ireland while also focussing on quality.  In addition, we have played at each course due to our love of Golf. We consequently do the hard work so you don't have to! Subsequently, at IrelandGolf.com, we  have twenty five years experience in creating Ireland Golf Vacations. As a result, you can therefore place your trust in us.  All enquiries will also be answered within forty eight hours due to our focus on communication. Because we pride ourselves on offering the best service, we are so sure you won't be disappointed!
Group Bookings For Larger Parties
Also, we focus on group bookings, and we are therefore happy to answer any queries you may have due to party size. Especially relevant is knowledge about the Irish Golf Courses we work with. Please get in touch to learn more. Finally, if you need more details  of accommodation providers, please contact us. Since there is no time like the present to create your Ireland Golf Vacation, drop us an email. Most of all, we are here to make it the best Irish Golf Tour possible for you.
Book Now
Therefore, in conclusion, why not Contact Us now? Rather than dreaming of your ideal Golf Adventure, you can get a free quotation from us.  Most of all, a free quotation will let you plan your tour easily.  As a result, you can plan exactly where to go, either by car or chauffeur driven. Further to this, you will see what we can do for you and subsequently begin your Ireland Golf Tour dream with Ireland Golf.
Request A Call Back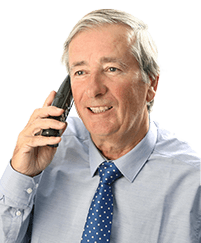 Talk to Pierce
Golf Specialist